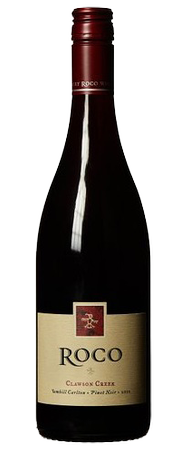 2011 Clawson Creek Pinot Noir
VINEYARD NOTES
At the beginning of the 20th century, Savannah Ridge located in the Yamhill-Carlton AVA was the site of a thriving orchard. It was abandoned and returned to the wild with the collapse of the fruit market at the end of World War I. Using organic and sustainable methodologies, the vineyard was restored to environmental and ecological health. The first 21 acres of the Clawson Creek Vineyard on the Savannah Ridge were planted to Pinot noir clones 777, Wädenswill and 115 in 2006, with an additional 13 acres planted in 2007, totaling 34 acres.
2011 VINTAGE NOTES
In 26 years of farming in the Willamette Valley, we'd never experienced two back-to-back vintages with flowering in the vineyards as late as July, until 2011. Never say never because Mother Nature is full of surprises. In 2011, the cool weather demanded that we keep the crops low and hope for a long Indian summer. By mid October we did have a 10-day window of semi-dry weather with temperatures in the mid 70s. We were high-fiving ourselves when the grapes came in at 20.5 Brix. This year we learned that late season ripening of a small crop can lead to great results AND that vineyard sites matter more than the amount of sugar in the grapes. Sure enough, the wines turned out far above what the 'numbers' would indicate. This 2011 Pinot noir is proof of the sophistication possible in a true, cool-climate wine grape region. Late-harvested Pinot noir develops more intense, leap-out-of-the-glass aromatics than wines from earlier harvested vintages. Additionally, late harvested Pinot noir is the only red variety that builds power while remaining graceful with age... Just like the best of us! Here's to 2011! The 2011 ROCO wines are beautiful, perfumed and have surprising depth, complexity and finish to them.
WINEMAKER TASTING NOTES
Dark in color, a brooding basket of pomegranate, black cherry and earthiness in the nose. The front palate is spice-driven with potent dark black fruit and delicate grippy tannins. It has zippy acid with pomegranate extract, black cherry and a velvety finish. This is straight up in the mouth, deep, fruit flavors with powerful body, but a gentrified style and structure for all those big Pinot lovers.
Wine Specs
Appellation
Yamhill-Carlton AVA
Sign up for ROCO's email newsletter